Something peculiar was found in the classroom this morning. I wonder who or what it belongs to...
The children have predicted that it belongs to an egg. Maybe we have to check the security cameras???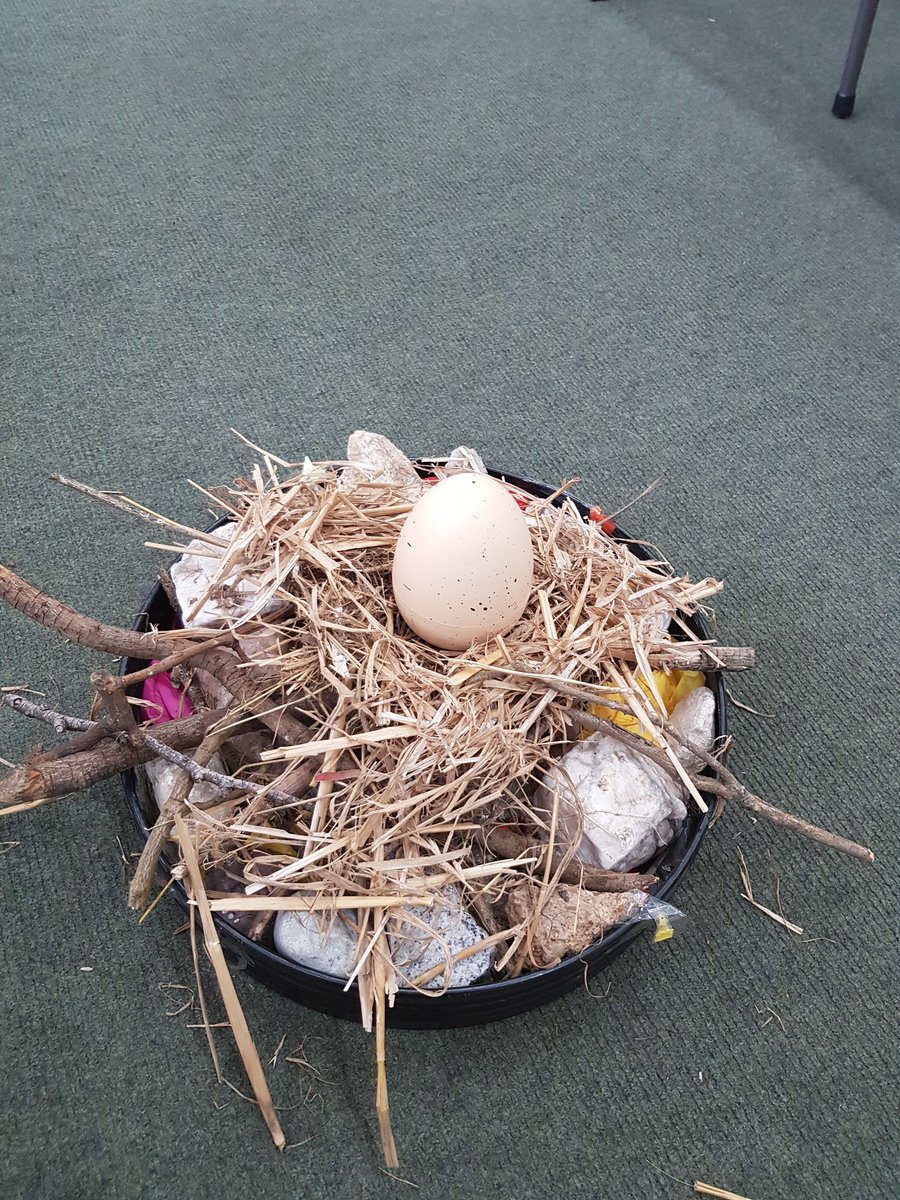 What a day we have had! We have travelled back in time to the Anglo-Saxon period as we visited the West Stow Anglo Saxon Museum at Bury St Edmunds.
Here, we had a chance to experience life as an Anglo Saxon as we visited various houses that the Anglo-Saxons would have lived in. In one of the houses, a fire was lit to provide warmth and to provide food for the Anglo-Saxon families. In the workshop, there was a wood carver who demonstrated how to carve wood by using a log off a tree as a pedal to spin the carver. At the end of the morning, we were summoned to the Village Hall where we could ask questions about how the Anglo-Saxons lived.
Today, we imagined that we were Anglo-Saxon farmers who had been seperated from our cattle by a wild river after a very big storm. We needed to get across the river to check that the animals were ok, but we only had 'rocks' to help us.
We all thought about how we could cross the river using the 3 rocks that we conveniently had. The decision was simple, teamwork to move the rocks across the river in our groups ensuring that we used effective communication and teamwork to pass the rocks between us to reach our cattle.